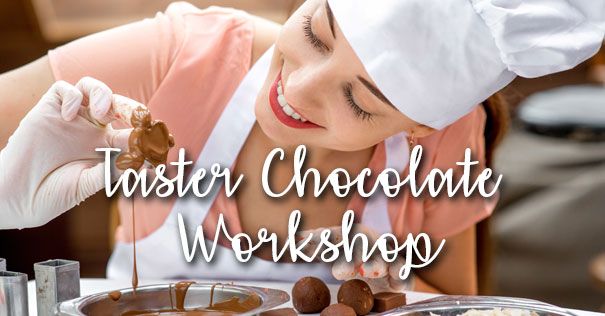 What's included in your hen party celebration…
1.5 hours of fabulously FUN chocolate truffle making with your friends! A brilliantly unique and hugely enjoyable experience, creating approximately 20 truffles per person. "Delicious, decadent and incredibly tasty!" All classes run on Saturdays and start at 11am, unless otherwise stated. Booking is essential. Tel. 01202 299645 or complete the online ENQUIRY FORM.

Summary
From £33.00 Per Person
Taster classes are mostly in Bournemouth. But do ask as we run deluxe classes in Bath and London and could run classes before the taster.
Your class may not be exclusive to your group
Minimum group size – 12 ( but do ask, if we have another group, you may be able to be added to them)
Duration of class – between 1hr 15 mins and 1 hr 30 ins
Truffles – You will make between 18 and 25 truffles each and you will get to package these to take home. Unlike other classes, you take home the chocolate that you make.
We do offer other classes but only in Bournemouth as we require fridges to be on hand to cover these classes
Classes are – molded chocolates, chocolate shoe making, chocolate portrait painting
Please call for more information
ALLERGY INFORMATION
Our courses may not be suitable for people who suffer from nut allergies. Nuts are NOT used as toppings, so can be avoided but may have come in contact with any equipment being used. If you are lactose intolerant and want to attend the course this is no problem. We can provide a lactose-free mixture instead of cream, please notify us in advance of attending course.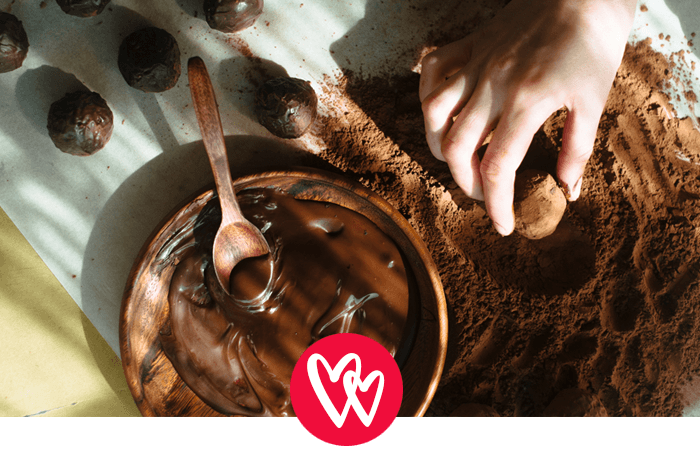 What Our Customers Say…
"We had a fantastic time, laughed so much and felt totally spoilt. The host was really welcoming and the Prosecco flowed! I'd definitely recommend this as a fun way to celebrate with your friends."
---
Kate, Hen Party Guest